We're Here! Paris by Mouth launches with a party at Spring Boutique
Last night some friends and I threw a little party to celebrate the launch of Paris by Mouth. I arrived at 5pm with Barbra Austin at Spring Boutique. Twelve hours later, after approximately the same number of glasses, I managed to find my laptop and push Paris by Mouth out into the world.  This is what happened in the hours before our new website was born…
The Paris by Mouth launch party at Spring Boutique
All photos by Nicolas Calcott
Me and Assistant Editor Barbra Austin
Five hours later:
The crowd at Spring Boutique spilling onto the sidewalk
A few favorites:
Drew Carré, Contributing Editor Wendy Lyn and Daniel Rose
Contributing Editor Clotilde Dusoulier, Laura Adrian and Ellise Pierce
Contributing Editor Phyllis Flick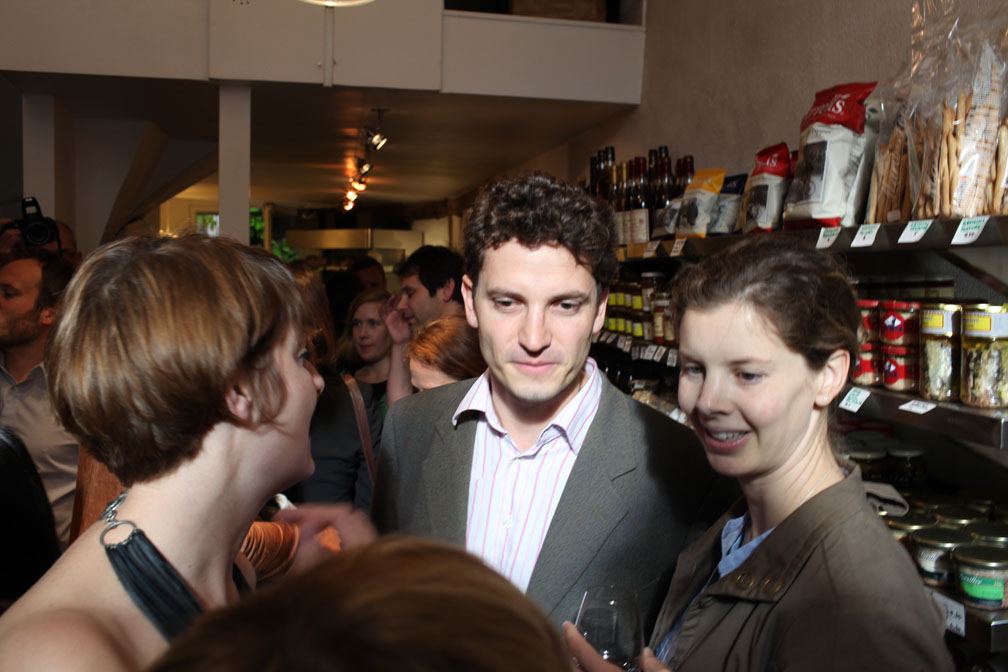 Contributing Editor Christophe Wakim (and girlfriend Oanèse) in the spotlight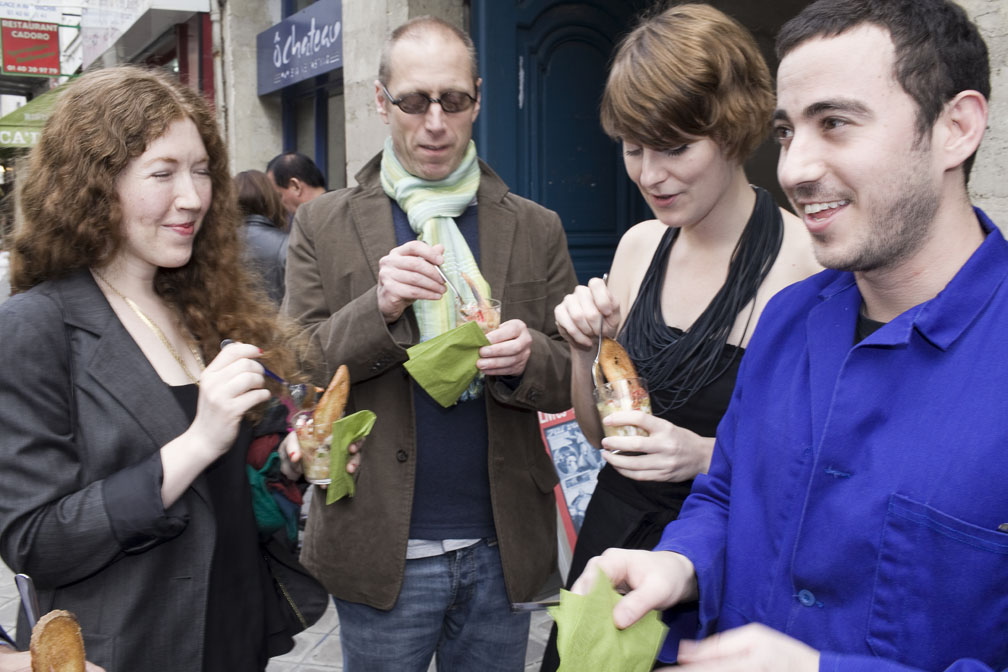 Sidewalk ceviche with Elisabeth Fourmont, David Lebovitz and Daniel Rose
For more photos, visit Paris by Mouth.
Thanks to everyone who came!
And a major merci to Daniel Rose, Josh Adler, Marie-Aude Mery and the entire Spring team for making this party so delicious.
Thanks also to our Contributing Editors for sharing their time and ideas, including those who were traveling and unable to attend the launch party: Alexander Lobrano, John Talbott and Sophie Brissaud.